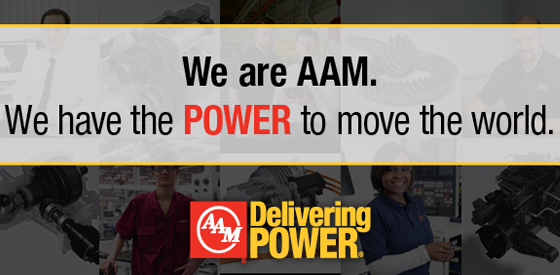 We are AAM. We have the power to move the world. A world leader in the design, engineering, testing, validation and manufacturing of driveline, drivetrain and chassis systems, related components, and metal formed products. AAM was founded in 1994, with manufacturing expertise rooted in 90 years of experience. Today, AAM is $3.2 billion company, one of the largest automotive suppliers in the world. Since our founding, AAM has grown from its original five North American manufacturing facilities to 29 facilities around the world.
Experience the AAM Advantage.
Not Ready To Apply ?